Want to enjoy Pizza while trying to lose weight? This is it.
Everyone says that you cannot eat pizza when you are on a diet. In fact, if you do a google search on "the most unhealthy food", you'll see pizza placed among other things like pastry, cookies and fries (one other food we can enjoy trying to lose weight, but that's a different article for a different day!)
To be fair though, when we talk about pizza, this is what we really want: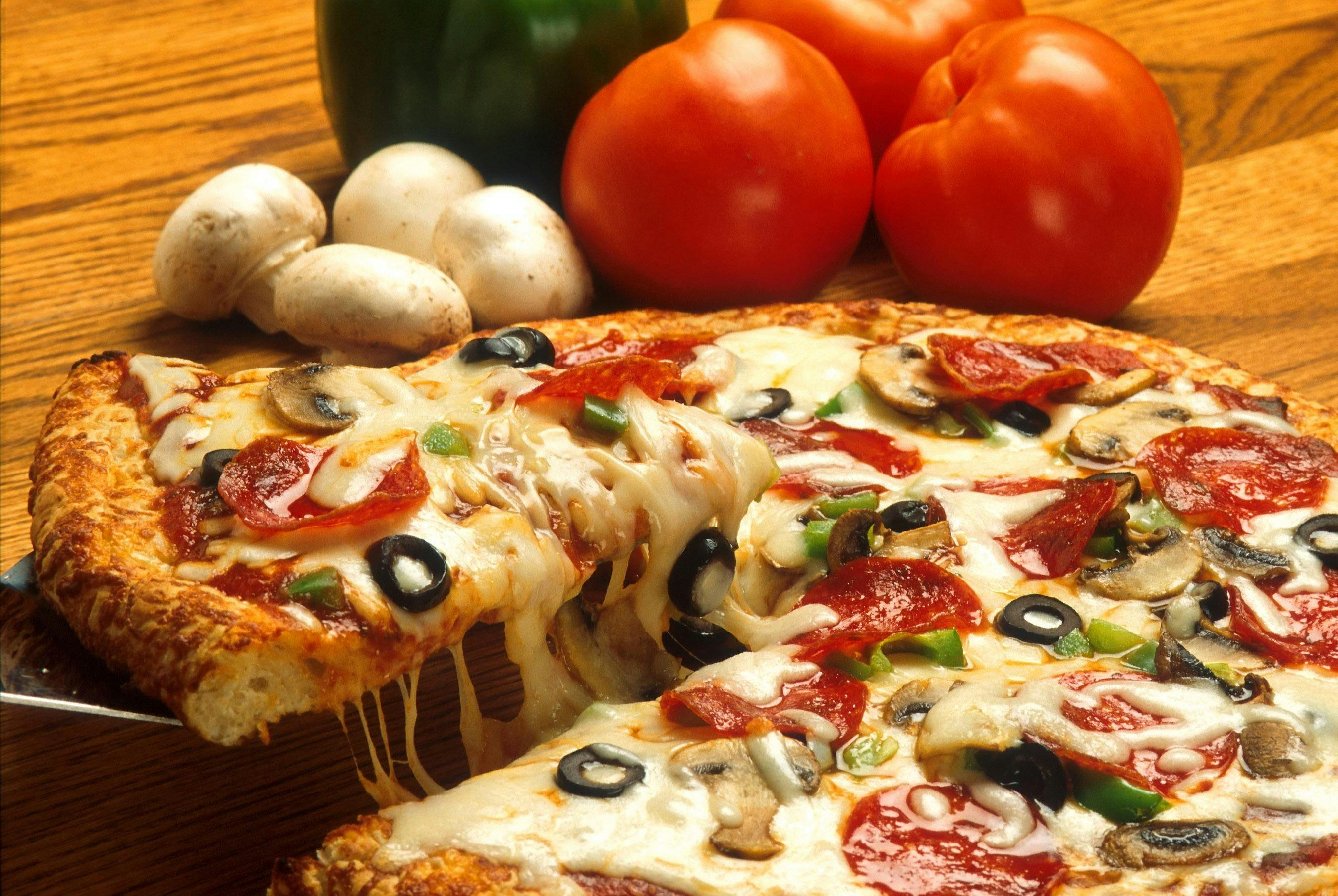 Huge slices of pastrami, a nice, thick crust and a good serving of cheese to satisfy our eyes as we take a slice of pizza and watch the cheese pull. Ahhh. But if you are willing to reduce some of these ingredients and change the size a little, the 500-kilocalorie slice of pizza can easily become lesser!
Introducing our calorie-reduced pizza:
Smaller crust, better quality meat and vegetables, enough base to cover the whole pizza and a thin crust made of tortilla wrap! The best part? You can have the whole pizza for yourself! All the flavour at a fraction of the calories. Yay!
Prep Time: 5 minutes
Cooking Time: 10 mins
Serving Size: Serves one
Suitable for: Anytime Meal
Equipment:
Baking oven
Aluminium foil (Or a porcelain plate if you are environmentally friend)
Knife
Chopping board
Ingredients:
1 Tortilla wrap, whole meal
1 Tablespoon Tomato Paste/Puree
1 Slice of cooked chicken fillet
1 Handful of baby spinach
1 Handful of Mozzarella Cheese
Recipe:
Pre-heat the oven to 400°F/205°C
Begin by laying your tortilla wrap on a plate
Spread the tomato paste around the wrap equally, leaving a thin space at the edges
Chop the chicken fillet into slices and spread them around the pizza along with the spinach
Spread the cheese around the pizza
Once the oven is heated, place the pizza into the oven for 10 to 15 minutes until cheese and melted.
Once the pizza is ready, serve it to your stomach!
Want more combination to build your pizza? Download the Low-Calorie Pizza Cheat Sheet!
The Low-Calorie Pizza Cheat Sheet gives you access to more than 16 combinations of your personal pan-pizza!
Not only will you be able to enjoy new flavors, you'll also be able to do it without crashing your calories. Talk about a 2-in-1 benefit!